"Pre-arrival assistance for planning"
We'll help you to design your stay upon your wishes.
"Personal assistance during your stay"
-DAILY TUNING SERVICE OF SUITES AND COMMON AREAS
– AFTERNOON HOST ASSISTANCE SERVICE
-CHANGE OF SHEETS AND TOWELS (every 3 days)
-POOL TOWELS (optional)
-LAUNDRY SERVICE (optional)

OUR GASTRONOMIC SERVICES
"The dishes of the house"
"Fresh homegrown ingredients, with the flavor of the real product"
The essence of food at El Molino combines traditional recipes with creativity and the naturalness of the product. Home-grown vegetables and fruit, from the field to the table, are the starting point for dishes that taste like real products. The menus of each day depend on what we pick from our garden and if it is the season of figs, almonds, avocados, oranges…… The bread is baked and the eggs are collected fresh every morning.
What we do not produce in our garden, we obtain from local artisan producers, as well as goat cheese, honey and extra virgin olive oil.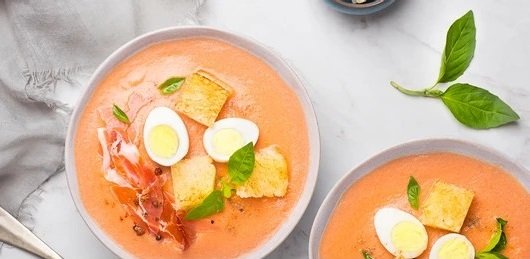 Andalusian cuisine with a creative touch
"Served in our indoor "Space Kitchen Club", in the comfortable outdoor porch or in the evocative garden"
BREAKFAST & BRUNCH
For quiet mornings, we offer a wide selection of fresh and homemade products daily, mostly from our garden. Choose free-range eggs prepared your way, fresh natural yogurt and granola, ham or vegan toast with homemade bread and oil from the valley, or fluffy biscuits made fresh daily in our kitchen. All accompanied by a healthy juice with oranges from our land.
MEALS "OUR HOUSE DISHES"
The kitchen of El Molino is reminiscent of the dishes cooked by our families. A traditional cuisine that is part of the Andalusian culture. Simple proposals where the protagonist is the native product.
A gastronomic experience of classic cuisine with coals, products and simple recipes in a warm and traditional environment.
Whether it is a meat or fish roasted over a charcoal flame, a vegetable from our garden on the grill, a paella, fresh pasta or a vegan dish, they are made with passion and the purest ingredients.
-OUR COMPLETE MENUS CONSISTING OF FOUR STEPS, always beginning with a small appetizer, on the house. We tasted our own harvest oil, from the Lecrín Valley, accompanied by bread with tomato, from our garden and local produce.
-OPTIONS OF ROASTED MEATS ON THE BARBECUE WITH OAK WOOD
-THE FUN TASTING MENU AT THE CENTER, which presents a mixture of flavors with various dishes designed for sharing. Here the idea is to try everything!!
-OUR SELECTION OF TAPAS inspired by local delicacies
-TASTE OUR SPECIALTY "LA PAELLA" of vegetables, seafood or free range…
We adapt our menu and breakfasts in case of intolerances or other diets.
OUR ECOLOGICAL GARDEN
Our focus on preparing dishes with real flavor, came together in this fascinating project, where we decided to bet on natural products, products from our own garden, to use in our kitchen.
Vegetables, aromatic herbs and home-grown fruit, from the field to the table, are the starting point of our dishes with real ingredients. The menus of each day depend on what we start from our garden and the seasonal product harvested.
What we do not produce in our garden, we obtain from local artisan producers. This land of the LecrÍn Valley, exuberant, green and very productive, due to its own subtropical microclimate, makes it an orchard of paradise on earth, due to the abundance and diversity of its crops.
Citrus, olive groves, pomegranates, almond trees, walnuts, almond trees, avocado trees, vegetable crops… sow the lands of our orchards and local farms.

EXPERIENCES IN AND OUTSIDE EL MOLINO
Wine and pairing tastings
Our tastings in the house, guided by an expert sommelier, are personalized to bring wine culture closer, in the most elegant and fun way possible. A moment of gastronomic leisure to discover new wines and surprising aromas, accompanied by exquisite and selected local appetizers that will enhance our palates.
Food and Wine tours
The tours will allow us to enjoy the essence of our Mediterranean culture, gastronomy and its wines:
-URBAN WINE TOURISM IN GRANADA: GUIDED TOURS IN GRANADA. BETWEEN HERITAGE AND TAPAS, A LITTLE WINE.
Combine the tourist visit with the best gastronomy and our wines. Everything lived will not taste the same to you.
-WINERY-TOURS: ALPUJARRA-LECRIN VALLEY-GUADIX
Alpujarra – Contraviesa and Valle de Lecrín – South: White villages and high altitude wines. Discover the highest wines of the continent
Guadix – North: History and Heritage in a land of contrasts, between the desert and the Sierra Nevada
Cooking lessons
Such as our specialty in preparing paellas…

We plan your boutique retreat
At El Molino de Plata, guests will have the opportunity to retreat and gain a new perspective. A place to reset, revitalize, learn and relax.
A unique space where we plan your tailor-made boutique retreat:
Business Retreats
Wellness and health retreats
Yoga and meditation retreats
YOGA & HEALTH
Stretch, Breathe, Balance.
Finding balance can be a physical search, an inner journey, or a perfect symbiosis of the two.
We offer selected programs for all levels, and are available for individual sessions and daily group sessions.
Classes take place in our Yoga Shala studio or outdoors with idyllic mountain views where you can connect with nature.
Adventures outside the house
What to do? We plan your experience
-Organized excursions on horseback through the Sierra de Albuñuelas
-Guided walks
-Water activities in the nautical center of the valley
-Water hiking routes in the spectacular Santo de Albuñuelas river canyon.
-Guided visits to Granada.
– THE SINGULAR EXPERIENCE –
Boutique Home & Hotel Services
Exclusive Restaurant
Boutique Home
Exclusive Restaurant